Learn my exact secrets to generating 10-25 high quality leads every single day inside my home business.
Everyone loves traffic — except for the "rush hour" kind. The more eyeballs you can get on your website, the more likely you are to convert those eyeballs into leads and eventual sales. But with over two billion internet users, where can business owners go to find a potential population of visitors to their website? Well, you could try the top U.S. website: Facebook. Facebook captures 10% of all internet visits, with visitors spending an average of 28 minutes on the site. Even more revealing, 50% of Facebook Fans prefer brand pages to company websites. Stats like these have left many people wondering if they really should give up their website and only focus on Facebook as their business hub. But focusing your main web attention on Facebook means relying on an entity that you have no control over. Facebook can change its platform, shut down Pages (not that they would do that!), or discontinue apps on a whim, without any input from you. You have absolute control over your website. Don't build your empire on property you don't own. Rather, use Facebook as your marketing strategy for sending traffic and leads to your website. This 21-Page FREE PDF Report will cover how to successfully do just that.
GET FREE LEADS WITH FACEBOOK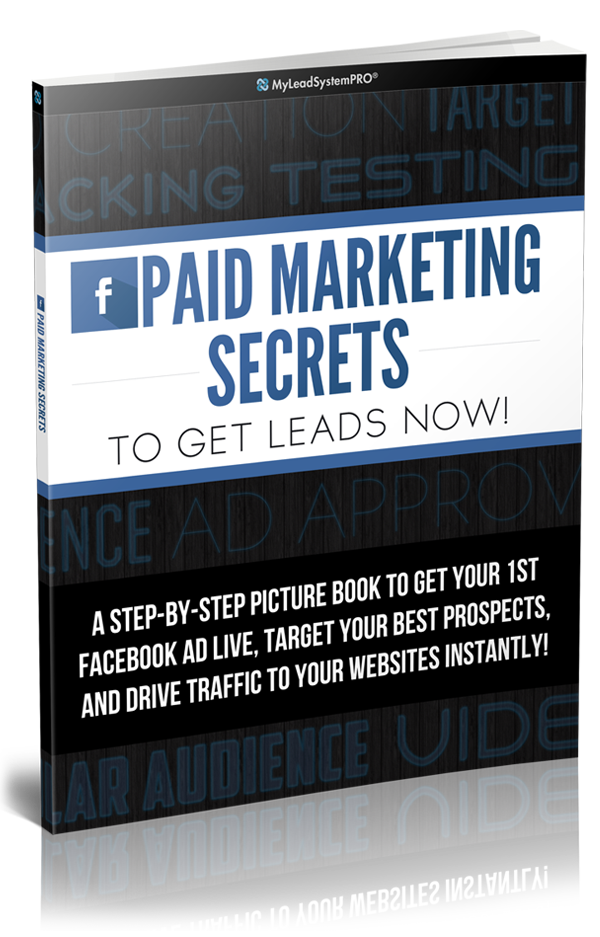 FREE Download: INSTANT ACCESS to a 21-Page PDF Report! Get Fresh Leads & Make More Sales via FaceBook starting TODAY
---
Time to "Rank Up" Your Video Marketing. 
Video marketing has revolutionized the way businesses approach their online marketing strategies. The mass increase in video production has flooded the online landscape with footage about anything and everything. Want to learn about a business? Watch their company culture video on their website. Need help fixing your car? Type in what you need and watch a YouTube video of someone showing you how it's done.
Forbes recently published an article that identifies video marketing as the future of content marketing. In the article, author Matt Bowman shares some statistics from a HubSpot study that highlight the effectiveness of videos. I've listed three of them below:
Video is projected to claim more than 80% of all web traffic by 2019.
87% of online marketers are currently using video content in their digital marketing strategies.
Embedding videos in landing pages can increase conversion rates by 80%.
I've pointed out these stats not to shock or surprise anyone, but to say that data like the ones listed above cannot be ignored by today's businesses. If the goal of any business is to interact with people, videos are the best way to make that connection and now you have a chance to get your piece of this phenomenal marketing skill to 10X your business regardless if you are online or a traditional brick and mortar business!!!
FREE TRAINING + PDF DOWNLOAD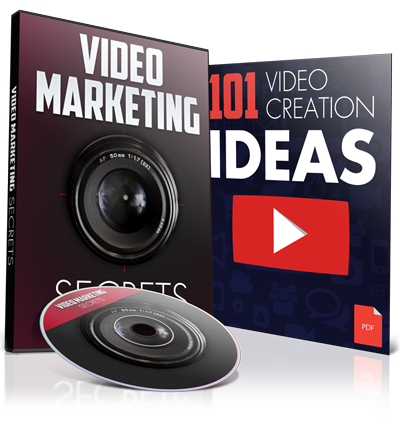 ATTENTION VIDEO MARKETERS: Get More Views, Subscribers, and Leads with YOUR Videos (and rank on Google Page 1)
---
If you are building a network marketing business, you should be salivating with what messenger marketing will allow you to do.
Have you ever gotten your ad, ads account, or capture page link disapproved?!
Facebook does NOT like business opportunities or MLM.
Facebook does not like income claims or 'make money' websites.
Facebook will block you, throw you in jail, and close your ads account if you violate their terms of service.
MESSENGER MARKETING IS THE SIMPLE SOLUTION AROUND THIS!
You will now be able to get your target market to click a button and open a conversation in Facebook Messenger where you can then (and only then) openly talk about YOUR network marketing opportunity without fear of getting banned!
NO MORE ADS SHUT DOWN – NO MORE ACCOUNTS BANNED – NO MORE LINKS DISAPPROVED
Network Marketers – Messenger Marketing Pro Could Literally Save Your Business, and help you RANK-UP & SPONSOR MORE REPS than EVER BEFORE!
CLICK HERE To Get Ahead Of The Competition!!!