Heyyyyy, thanks for stopping by…
I can't even tell you how excited I am for you – I would've loved to have all this life-changing information at my fingertips when I first started out my online journey as an entrepreneur.
Let me ask you…
Have you tried making money online before?
…But became frustrated because you:
● Were overloaded with information?
● Lacked proper mentorship?
● Didn't understand how to get "targeted traffic"?
● Couldn't find the right formulas, systems, and techniques?
When you first start out, it can all be so overwhelming…
I'm sure you already have the drive to succeed – I mean, you're reading this…
But it gets strenuous when you already have a full-time job.
Not to mention any children you might have to care for…
Or a significant other to keep company.
Your time is precious. And it shouldn't be lost in the maze of the Internet, which can pull you in every direction.
That's why I'm reaching out to you now….
I wanted to empower you with a clear plan of action you can implement and achieve massive success with RIGHT AWAY.
Let me introduce myself…

My name is Corey London and I'm an entrepreneur who's passionate about traveling the world exploring exotic destinations, networking with like minded people, and motivating others to accomplish goals they never thought possible.
I'm happily married to a beautiful wife, and together we have the most incredible daughter.


I guess you could say I have the perfect life.
But it wasn't always like this…
You see, on August 28th, 2005 my life changed forever…
I had recently married my wife and she was pregnant with my daughter…
When New Orleans (my home) issued a mandatory evacuation due to the approaching category 4 hurricane notoriously known as Hurricane Katrina.
Everything I had worked for…
All washed away. And with only a high school education and a background in campus security, I had NO IDEA what to do.
All kinds of questions went through my head as I stood in the soggy remains of my life…
Where would I find a decent job with just a security guard background?
How would I take care of my wife I JUST married 4 months ago?
And most importantly, how would I provide for the baby girl about to be born?
The way I saw it, I had THREE MONTHS to figure my life out…
Because it would be that amount of time before my little girl would be entering our lives.
I decided to revisit my relationship with the GOD I once served and do something I hadn't done in a long time…
…and that was to PRAY!
And that's EXACTLY what I did…
I remember it like it was yesterday. I asked Him to lead me in this difficult time and never allow me to be this vulnerable with my destiny ever again…
It wasn't easy and it took all the strength I had in me, but He made a way.
In all the muck and mire I had to maneuver through, God spoke directly to me like a level-headed friend in the middle of a tragic crisis.
I realized I hadn't lost ANYTHING…
Because my wife and daughter were my EVERYTHING.
It wasn't long before I was back on my feet. And from there I was able to build a formula for success, which I'm very excited to share with you…
STEP 1: Setup a Clickfunnels account…
Clickfunnels is my one and only tool when it comes to creating custom funnels, lead capture pages, bridge pages, and sales pages that convert.
This is a REQUIRED resource for any online entrepreneur, which allows you to build every type of marketing funnel your business needs to grow.
Clickfunnels has everything you need to market, sell, and deliver your products online. I've been using them for several years now for every single funnel I create and couldn't imagine building a business without it.
My funnel process I've used to earn most of my money online and what I still currently use to this day looks like this:
Lead Capture Page → Bridge (Thank You) Page → Offer
Use my special link below to create your 14-Day Free Trial:
Click here to create your Click Funnels Account
STEP 2: Set Up a Click Magick Account…
Click magick is a tool which allows you to Track and Optimize all your marketing in one place no matter where you advertise your business. I personally use it on ALL my marketing campaigns to track every single click through the entire sales process from front to back. Tracking is critical when it comes to marketing and advertising because without it you're blindly throwing money away and won't be able to scale. For me in my business, good data is invaluable because with the right data I can scale a single Facebook video ad campaign into 10's of thousands of dollars or even 6figure profits.
Make sure to complete Step 2 right now before moving onto the next step below…
Click here to create your ClickMagick account.
STEP 3: Setup your AutoResponder…
How many times have you heard, "The Money is in your list"? Well it's absolutely true. If you're not building and cultivating your email list, then you're seriously missing out. I use my autoresponder service to not only capture emails and build my list, but also set up email autoresponder campaigns which are automated emails that go out on our behalf upon a prospect opting into our list.
If you're new to list building I suggest choosing one of the following autoresponder services:
Infusionsoft: This is a great auto-responder I use due to it's features, CRM and ecommerce abilities. This is the Rolls Royce of email marketing but I admit it's a lil' over the top for the average online entrepreneur and also very pricey compared to the less sophisticated choices in the marketplace.
Get Response: Is another great auto-responder service I can highly recommend that the majority of my coaching students get. It's more affordable, easier to use and is one of the top providers online. It's just an overall solid and reliable provider.
Get your FREE trial by following this link.
Here's an email marketing tip that can save you lots of struggle and frustration… Don't do what everyone else does and only PITCH, PITCH, PITCH your list because if you do, then your open rates will plummet fast! Use your emails to communicate with your list, provide value, build rapport and get your followers to like, know and trust you. Always remember your subscribers are real human beings just like you with real hopes, dreams and aspirations. This is my most powerful tool in my arsenal and it can be in yours too. It should be and will be, as soon as you set it up and begin building your list!
STEP 4: Setup your MLSP Account…
MLM Lead System Pro, My Lead System Pro or MLSP as some call it, is an "Attraction Marketing" system that helps YOU the home business owner generate leads and make more money in your business.
MLM Lead system Pro focuses on helping you brand yourself so you can become the 
authority and go to person in your particular niche.
The concept of Attraction Marketing is basically YOU the home business owner attracting your ideal prospects or customers, by sharing information and value that they are already looking for.
When this is done correctly, you become the hunted and not the hunter.
Click here to watch this video and see why MLSP is a MUST-HAVE!
Once you're a member, you'll find step-by-step video tutorials on everything I covered thus far in steps 1-3 above, from setting up your Clickfunnels, Click magick, and autoresponder service plus so much more.
STEP 5: Start running Facebook ads.
With Facebook, you can put yourself in front of 1,000's of targeted people 24/7 for only $5 a day. Here's how you do it:
1. Illustrate your perfect customer. Your ideal customer will depend on what product or offer you decided on. For example, if you decided to sell luxury dog toys, your perfect customer might be people who like dogs, live in wealthy areas (ex. Beverly Hills), have expensive interests (ex. Gucci), have high paying jobs (ex. Doctor), etc.
2. Create a Facebook Fanpage and post great content. You want to frame your Facebook page around your demographic. Continuing with the luxury dog toy theme, an example of a successful page might have pictures of fancy looking show dogs, and provide tips for advanced dog tricks and training.
3. Set up a Facebook ads account. You can do this by going to the Ads Manager page on Facebook and entering all the information it asks for. This is basically going to be your behind the scenes money maker. Seriously, Facebook allows you to put yourself in front of the EXACT person you want to reach… Pretty crazy right?
4. Choose your ad type. There are many different ad types, each of which serves different purposes. Some of these ads include page like, post engagement, website conversions, and offer ads. All of these are great to master, but right off the bat I'd suggest using an offer ad or website conversions. This will allow you to put your product right there in front of your audience and they can purchase with just a click of a button.
5. Target your customers. Here is the easy part. You've already designed your entire Facebook ad campaign around your target, so now you just plug in their information. Simply put the age, gender, location, interests, etc. of the people you want to reach on Facebook and then publish the campaign.
I have a feeling you'll be able to quit your 9-5 job and work from anywhere
in the world very soon…
Maybe my wife and I will see you on the beaches of the world?
Let's make it happen!
Want to learn more?
Tap into the system myself (and my students) are using to earn big paychecks every week by working part-time.
If you're serious about crushing it with affiliate marketing this year, and being personally mentored by me, I'm happy to show you the way.
All I ask in return is that you're:
● Committed
● Coachable
● Good at following directions
● Willing to put in the hard work it takes to succeed
If this describes you then…
Let's do this! Get started today and let's CRUSH it together.
Corey London
6 Figure Business Coach
6-FIGURE RESIDUAL INCOME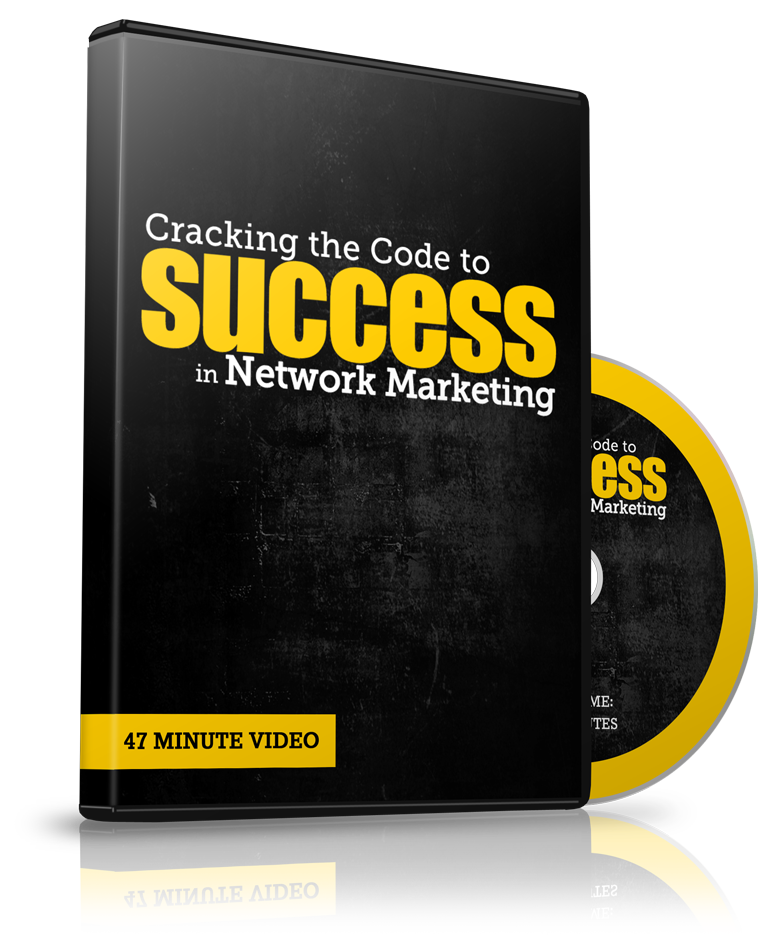 FREE TRAINING: 25+ year MLM vet wants to give you the 17 irrefutable laws to build a 6-Figure Residual in YOUR company.